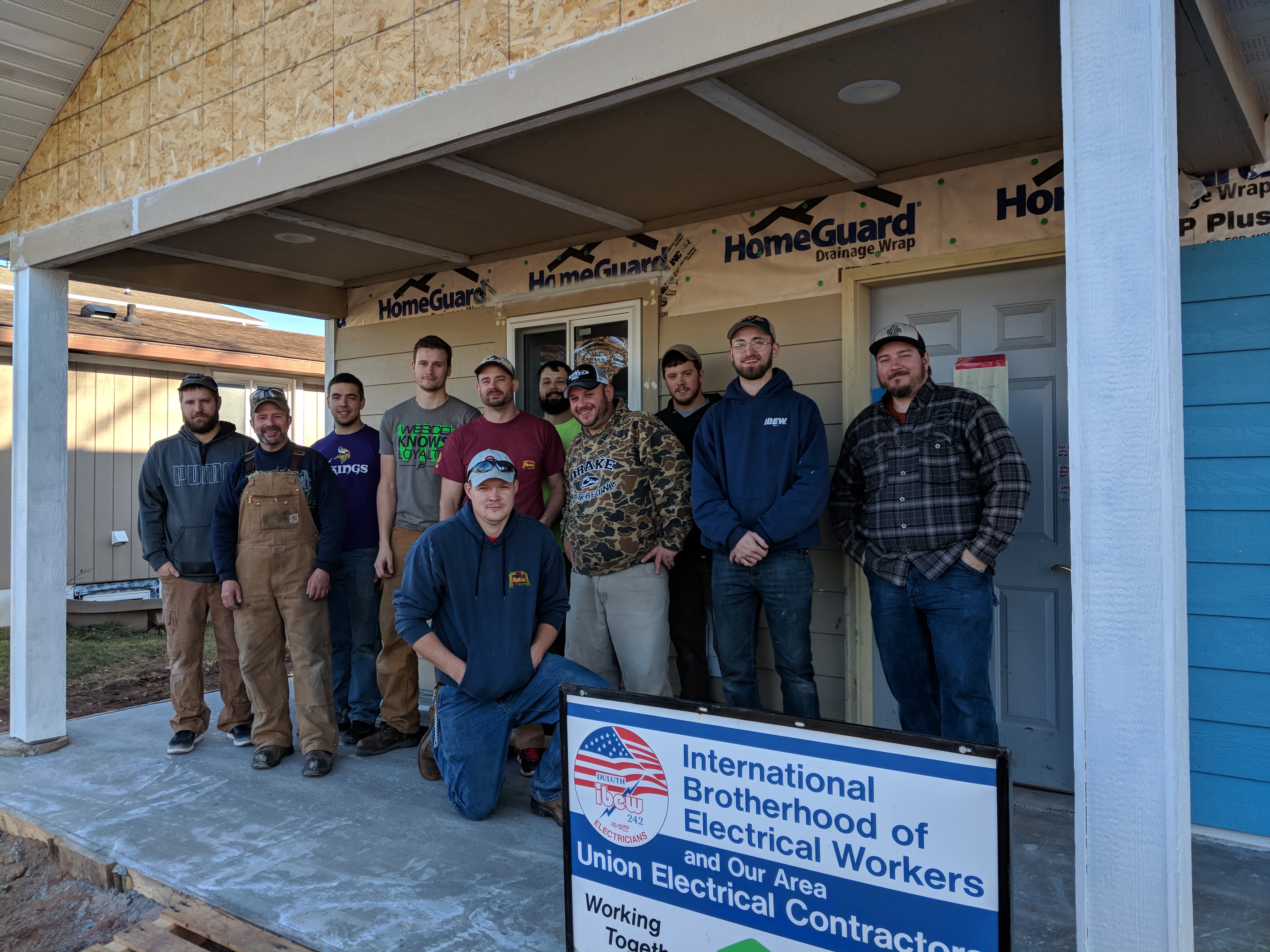 IBEW 242 members helping build a habitat for humanity house at 710 weeks AVE in Superior, WI. All labor was donated from IBEW and materials from IBEW/Contractors.
IBEW Local 242 members wired a second Habitat for Humanity house this year, donating
100% of the Labor and Materials for both homes. This group worked a house in
Brainerd late October. Holden Electric of Brainerd provided vans, tools, and the electrical
permit. Pictured are Zach Barron, Brandon Radinovich, Brent Yaunick, Cody Nelson,
Josh Grater, Fred Cash, Jason Kitzmann, Rob Mueller. Volunteers not pictured are
Clay Gleason, Randy Praught, Jesse Johnson, who took the photo, and Derek Midthun.